NSEC Project Team
---
Mr. Madhurjya Kumar Dutta
Program Manager
Trade & Investment Facilitation (TIF)
Tel: +66 (0) 43 202 411-2 Ext. 4061
Fax: +66 (0) 43 343 131
Email: [email protected]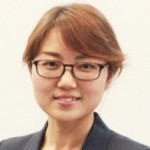 Ms. Wen Hao
NSEC Project Officer / Program Facilitator
Trade & Investment Facilitation (TIF)
Tel: +66 (0) 43 202 411-2 Ext. 4092
Fax: +66 (0) 43 343 131
Email: [email protected]
Mr. Sa-nga Sattanun
Associate Program Manager
Trade & Investment Facilitation (TIF)
Tel: +66 (0) 43 202 411-2 Ext. 4081
Fax: +66 (0) 43 343 131
Email: [email protected]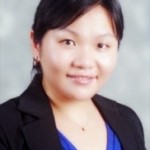 Ms. Shan Ni
Program Coordinator
Trade & Investment Facilitation (TIF)
Tel: +66 (0) 43 202 411-2 Ext. 4082
Fax: +66 (0) 43 343 131
Email: [email protected]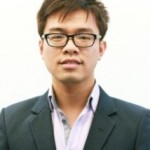 Mr. Bui Duy Duc
Program Facilitator
Trade & Investment Facilitation (TIF)
Tel: +66 (0) 43 202 411-2 Ext. 4093
Fax: +66 (0) 43 343 131
Email: [email protected]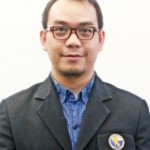 Mr. Ronnarit Chaiyo-saeng
Program Facilitator
Trade & Investment Facilitation (TIF)
Tel: +66 (0) 43 202 411-2 Ext. 4091
Fax: +66 (0) 43 343 131
Email: [email protected]
Acknowledgement
With the launch of the NSEC business database, we would like to express our sincerely appreciation to all the participants and project partners from Yunnan of P. R. China, Lao PDR, and Thailand who contributed to the success of this project in developing the NSEC business database.
The project could not have been accomplished without the financial support and cooperation from the People's Government of Yunnan Province, P. R. China. We place on record our sincere thanks to MI's coordinating agencies in Yunnan of P. R. China, Lao PDR and Thailand for their regular support on distributing project announcement and recruiting participants.
We wish to express our sincere thanks to Dr. Nittana Southiseng, Ms. Suchada Meteekunaporn and Professor Francis Zhang Xianghong for their assistance during the training program. Last but not the least; we would like to thank Ms. Chuleewan Praneetham, Mr. Phetanong Insarn and Ms. Thein Gi Lwin for contribution in the project.
Our sincere appreciation is also to the College of Arts, Media and Technology (CAMT), Chiang Mai University for their cooperation in designing the database.
We hope the business community and other users in the GMS and beyond will find NSEC Business Data Base useful for their work. We would always welcome comments and suggestions for further improvement of this initiative.